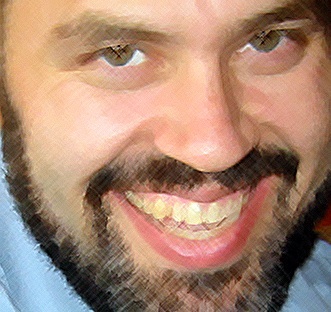 ---
Personality shards:
My blogs:
Other places to find me:
If you haven't guessed it yet, "Function over FORM" is my motto - alhough I have managed to figure out that, sometimes, form is function.
In this time of great shifts in the work world, there are some fascinating resources; check this stuff out:

What Color is Your Parachute? - Now for many different scenarios, not just work: teens, retirement, ...
David Keirsey's explorations of personality.
(Try the Temperament Sorter; it can be a very illuminating exercise.)
Of course, see the founding work also: Myers-Briggs.

For more detail on my professional life, here's my résumé.
Feel free to contact me via my own consulting business, mvgfr Services.
Tech resources in the Green Mountain State:
Interesting stuff that's looking for a new home: My eBay page. (And some non-tech stuff too.)
Interesting books which are looking for a new home: My Amazon storefront. (Lots of Sci-Fi.)
BTW: Check out Freecycle! "One person's junk is another person's treasure"
Here are the Vermont Freecycle groups.
Our local schools are doing some interesting things!
[Disclosure: I was on the local and district IT committees awhile back.]
---
<http://mvgfr.com/>
2018/12/08 mvgfr
A "Function over FORM" production...