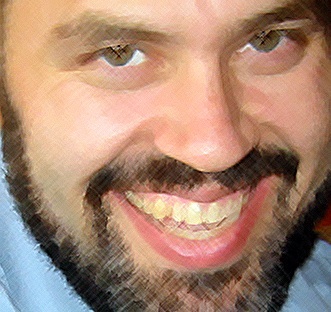 ---
Personality shards:
My blogs:
Other places to find me:
If you haven't guessed it yet, "Function over FORM" is my motto - alhough I have managed to figure out that, sometimes, form is function.
In this time of great shifts in the work world, there are some fascinating resources; check this stuff out:
For more detail on my professional life, here's my résumé.
Feel free to contact me via my own consulting business, mvgfr Services.
Tech resources in the Green Mountain State:
Interesting stuff looking for a new home: My eBay page. (And some non-tech stuff too.)
Interesting books looking for a new home: My Amazon storefront. (Lots of Sci-Fi.)
BTW: Check out Freecycle! "One person's junk is another person's treasure"
Here are the Vermont Freecycle groups.
Our local schools are doing some interesting things!
[Disclosure: I was on the local and district IT committees awhile back.]
Our local Apple user group, MacChamp, is a great way to get/share local support, or a bit of camaraderie - come join us!
(Currently meeting on the third Wednesday of the month (Sep - Jun), at 7-9pm, in the amazing new Small Dog Electronics in South Burlington - thanks to Don & the gang!)
---
<http://mvgfr.com/>
2017/09/13 mvgfr
A "Function over FORM" production...